Bernie Finn says dumping him to crossbench would be 'madness'
A week after he said rape survivors should not be allowed to have abortions, the Victorian MP is set to be expelled from the parliamentary Liberal Party.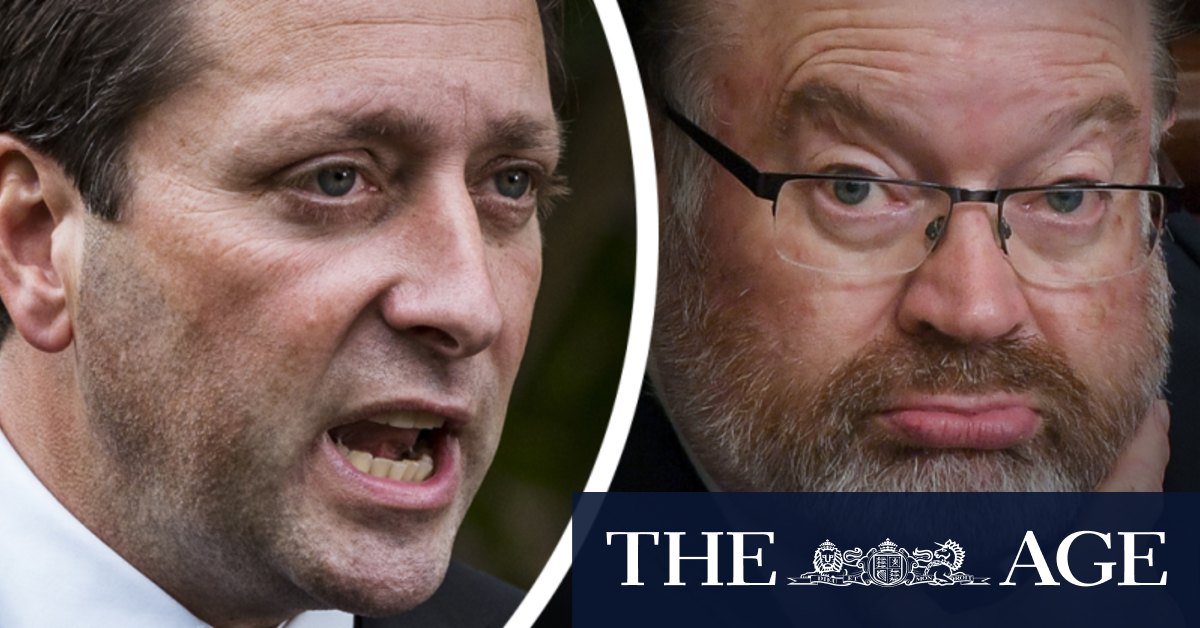 "This is madness!"
On Monday afternoon, Finn posted on his Facebook page a photograph of Canadian conservative Jordan Peterson with the caption: "Free speech is not just another value, it's the foundation stone of Western civilisation."
One of Finn's colleagues said: "The party membership is sick of having nutters who somehow claim to represent the broader Liberal Party when in fact they represent the Craig Kelly fringe."
The Age revealed in February that Finn would be challenged for preselection. Upper house preselections will occur after the federal election. Finn intended to run and had solid local support, but it will be untenable for him to be picked as a candidate if his own colleagues boot him from the party.
Loading
If next week's motion succeeds and Finn becomes an independent MP, he may choose to run as a candidate for a different party. The move could also spur a backlash from the Christian right element of the party's membership base, which sees abortion as a totemic issue.
Finn has been warned about his social media posts on numerous occasions. He has previously compared Premier Daniel Andrews with Hitler; described a former female staffer as a rat; shared several pro-Trump posts during and after the Capitol Hill riots in 2021; and described Andrews in an indecent position with a goat in a public toilet.
In October last year, after Finn likened Victoria Police to the "modern incarnation of the Despot's militia", Guy warned all Liberal MPs that they risked expulsion if they displayed "bad behaviour" online.
Finn has been a member of the Legislative Council since 2006. Before that, he was the member for the now-abolished lower house seat of Tullamarine between 1992 and 1999.