Happy Holi 2021: Images, Quotes, Wishes, Messages, Cards, Greetings, Pictures, and GIFs
Holi celebrations begin one day before the festival with the Holika bonfire. Here are a few images, quotes, wishes, messages, cards, greetings, pictur
With the advent of another year, the festival of Holi has arrived knocking on our doors. A popular Hindu festival, Holi is also known as the "festival of colors", and the "festival of spring". It celebrates the eternal love of Radha and Krishna. It also signifies the triumph of good over evil.
Holi celebrations begin one day before the festival with the Holika bonfire. People gather, sing, and dance around the bonfire and pray for the safety of their loved ones. The next day (Holi) begins early morning where people play with colors, which is accompanied by songs and dance in a colorful and joyful atmosphere.
This year, Holi will be celebrated on March 29. Here are a few images, quotes, wishes, messages, cards, greetings, pictures, and GIFs to share with your loved ones.
May this festival of colors fill colors in your life. To every shade of you, I wish happy and colorful Holi!
May God give you all the colors of life, colors of joy, colors of happiness, colors of friendship, colors of love, and all other colors you want to paint your life in. Happy Holi!
Sending love with red, friendship with pink, wisdom with yellow and new beginnings with green. Have a colorful and happy Holi!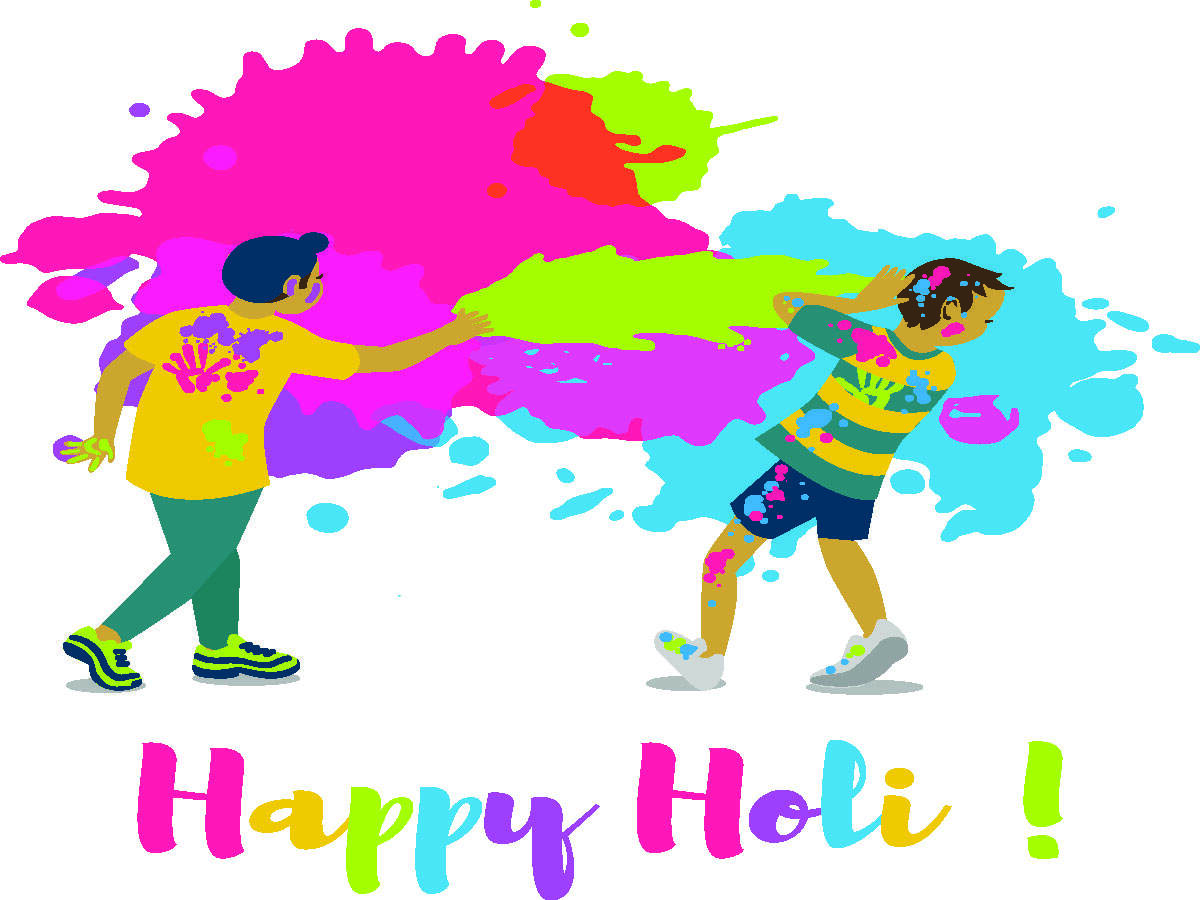 Happiness is the most beautiful color in life which I wish should stay forever with you. Happy Holi!
May all the seven colors of the rainbow come together this Holi and bless your life with happiness and joy. Have a Happy Holi!
Even though I am far away from you on the happy occasion of Holi, all my thoughts and good wishes are with you. Have a wonderful Holi.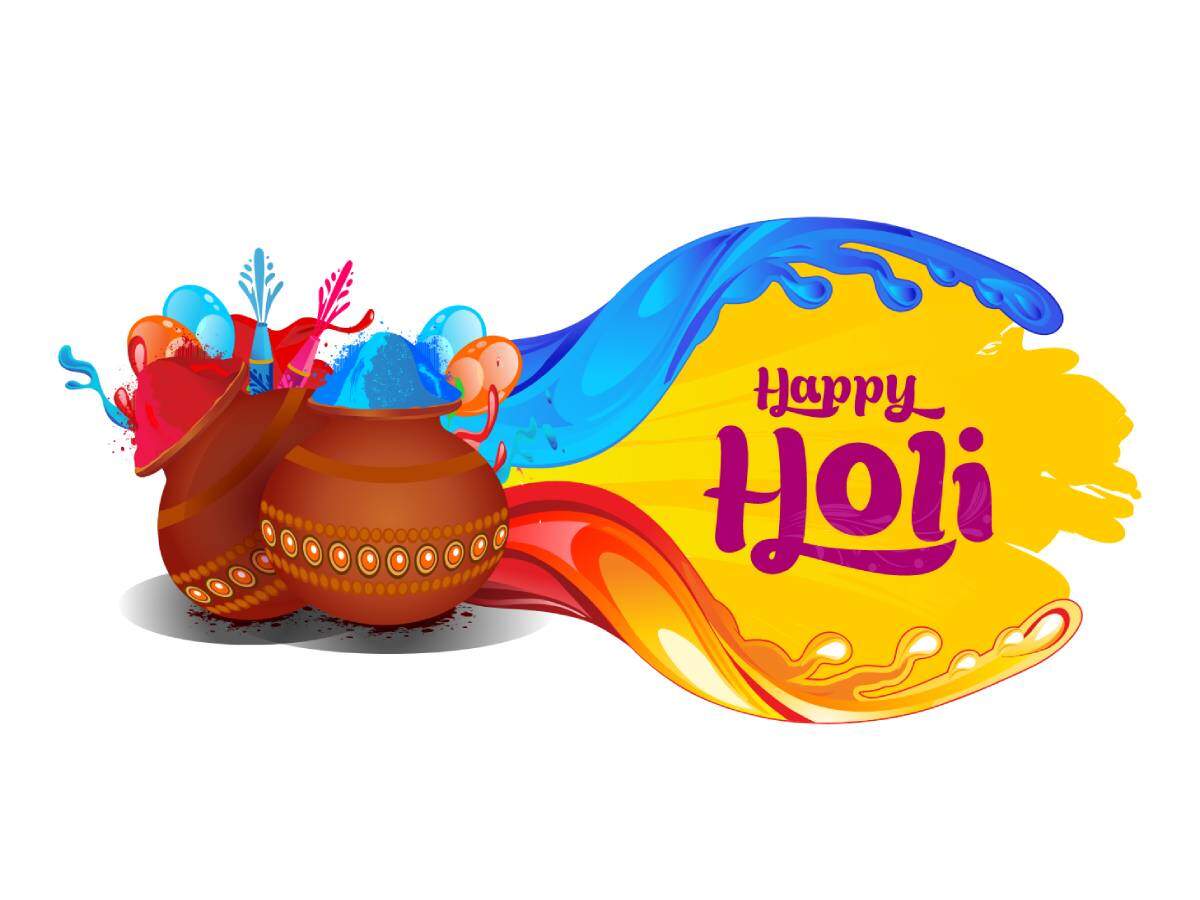 Holi is here bringing with it hues of fabulous colors. So, soak in all the colors of Holi and have a great time.
Holi is the festival of colors. I wish with all my heart that it brings more colors to your life. Wishing you and your family a fabulous Holi!
May your Holi be filled with vibrant colors and may joy, good health, and prosperity come knocking at your doors this festive season.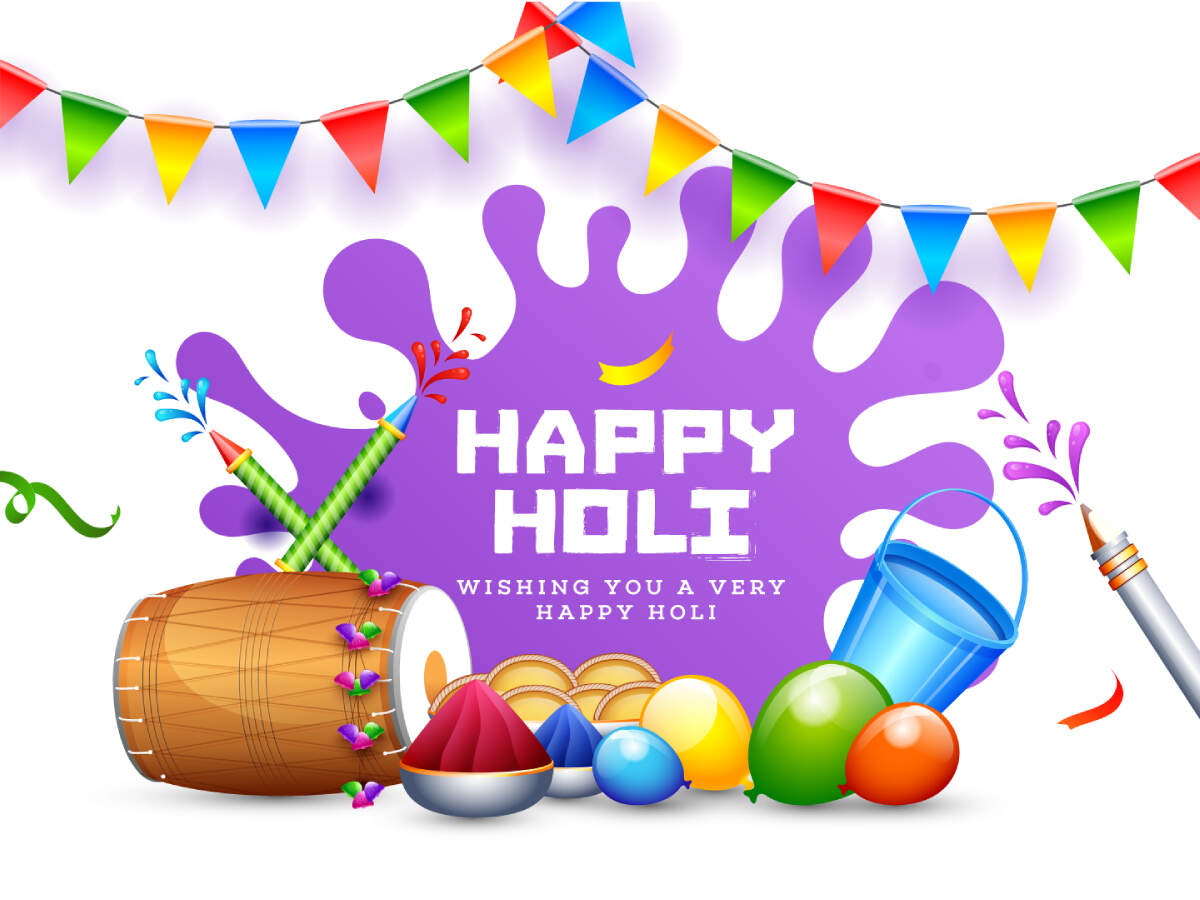 May the colors of Holi take away all your worries and sorrows and replace them with joy and happiness. Happy Holi!
From the lanes of Mathura and Vrindavana, the colors of Holi have spread all over the country. These colors also carry the message of love, brotherhood, and truth. So whenever you splash Holi colors on somebody, you give him a promise of being truthful towards him always, maintain brotherhood with him lifelong and shower him with all the possible love throughout your life.
Holi is not only about colors and sweets. It reminds us of the divine and eternal love of Krishna and Radha. It also reminds one of Narashima, Prahlada, and Hiranyakashyapa and thus the fact that truth and humanity are invincible forces in the universe.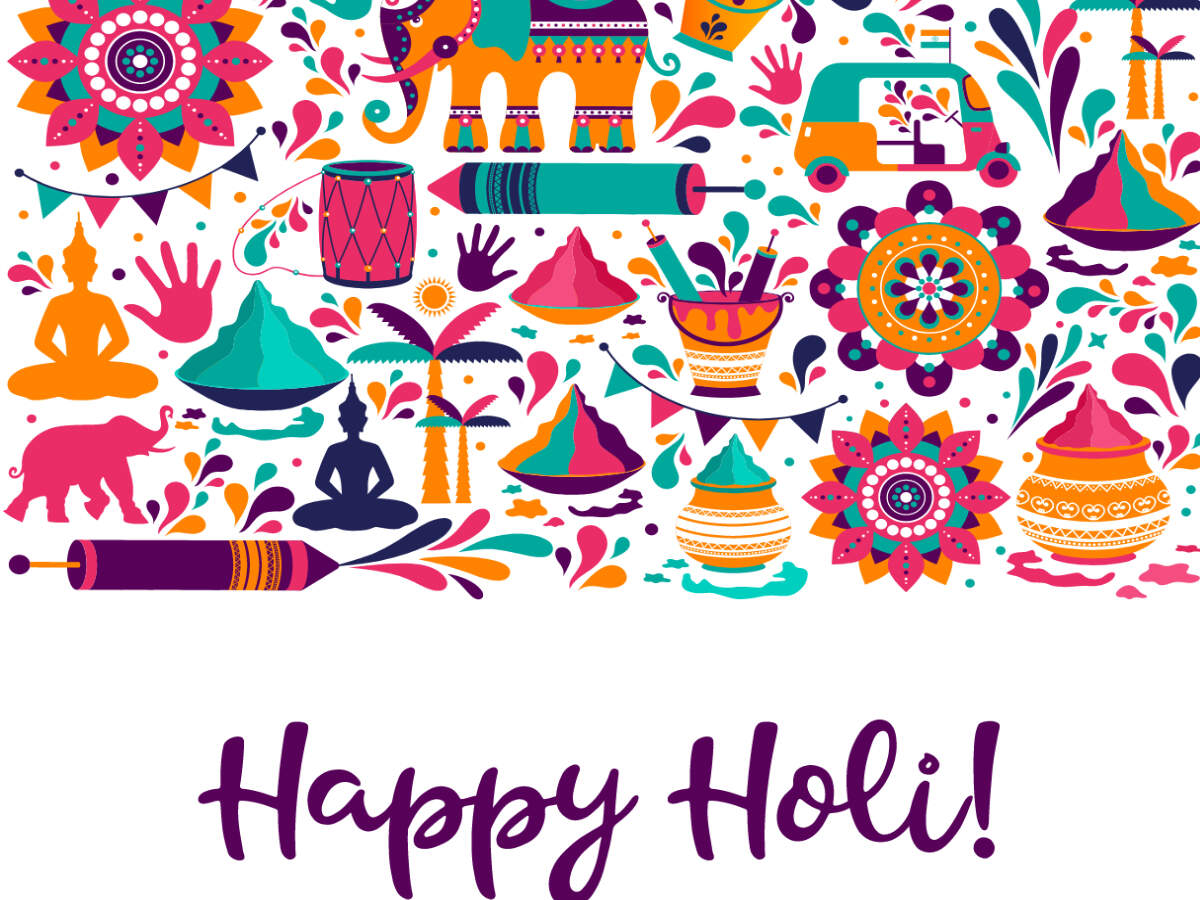 Celebrating the colors of our beautiful relationship, I wish you and your family all the bright hues of life. Have a colorful Holi! Holi, the festival of colors, is another seasonal festival associated with Hinduism. At this time, everybody splashes colored water or powder all over each other. It is wonderful because it reflects exactly what is occurring in nature at that time – when all the beautiful flowers of different colors are blossoming. By celebrating this event we feel a greater oneness with nature. This splashing of colors was also a famous 'lila' in Shri Krishna's life. May God paint the canvas of your life with the most beautiful colors. May he sprinkle peace, luck, success, and joy at every step. Happy Holi!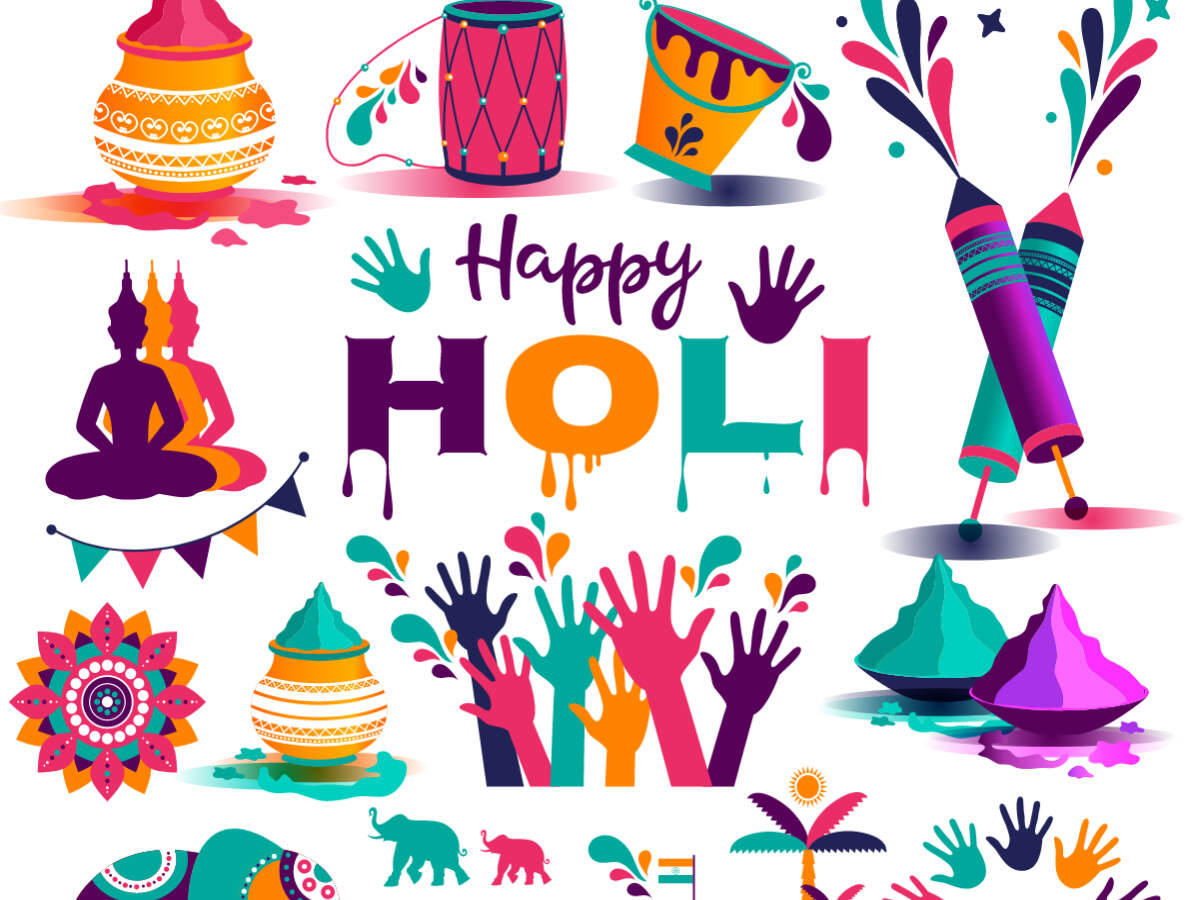 All Images Courtesy: istock photos