Oregon vs. Utah score: Live coverage, college football scores, Pac-12 Championship Game updates - CBSSports.com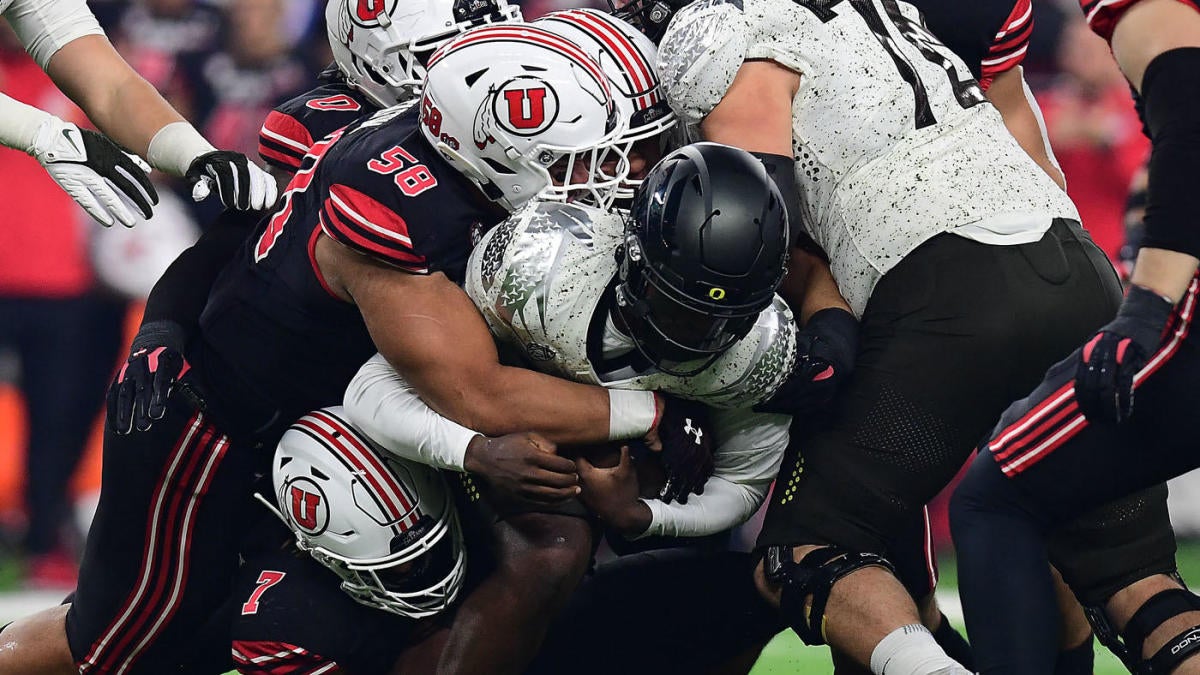 No. 17 Utah is two quarters away from winning its first-ever conference title and the program's first trip to the Rose Bowl as the Utes took a 23-0 lead on No. 10 Oregon into the break on Friday night in the Pac-12 Championship Game. In the final minute of the half, Utah quarterback Cam Rising found tight end Dalton Kincaid for an 11-yard touchdown. Shortly after, the Utes picked off Oregon quarterback Anthony Brown to set up a field goal as time expired.
Utah's final drive of the first half was a dagger to an Oregon defense that played reasonably well while trying to help out a lifeless offense. The Ducks forced two first-half interceptions of Rising, who entered having thrown just three all season. The Ducks also held Utah to just 2.7 yards per carry.
But they couldn't get a stop at the end of the half, and they couldn't get any help from their offense. The Ducks generated just three first downs in the half. In fact, an offensive miscue by the Ducks led directly to Utah's second touchdown of the game. Utah star linebacker Devin Lloyd picked off Oregon quarterback Anthony Brown on a third-and-5 play and ran it back 34 yards for a touchdown in the first quarter. 
There is an element of revenge in play for both teams. Oregon wants revenge for the Nov. 20 loss that essentially eliminated the Ducks from College Football Playoff consideration. When they met in the 2019 Pac-12 Championship Game, however, it was Oregon knocking the Utes from CFP contention with a 37-15 win. The Utes would love to avenge that defeat and get their first-ever Pac-12 title.
CBS Sports will be with you throughout the night on Friday bringing you live updates and highlights from the 2021 Pac-12 Championship Game.