Super Rugby AU: Queensland snap eight year Sydney drought with 46-14 thrashing of NSW
'A Reds team on the warpath'
Fantastic try for the Reds, who now lead 27-9 after 52 minutes.
It was a real team effort with plenty of impressive offloading and link play.
And out wide was no other than big Taniela Tupou who ran over the top of Carlo Tizano to score.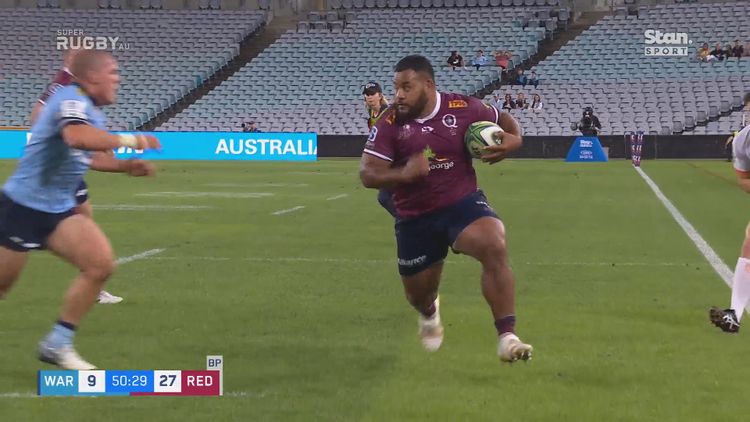 "The unlikely figure on the wing," Drew Mitchell said.
"The big frontrower with a goosestep that Campo would have been proud of."